For years, Snopes has addressed various rumors about D-Day with ranging levels of legitimacy. To mark the 79th anniversary of the WWII invasion of Normandy on June 6, 1944, we dug through that collection of archives, uncovering 10 fact checks about the historic day.
One pertains to a mysterious photograph that was wildly shared on social media in 2021. According to its caption, half of the image depicted paratroopers who landed in France in 1944, and the other half supposedly showed a modern image of them in the same airplane 65 years later. 
That alleged caption was far from the truth. While it was possible some men on the left parachuted into France on D-Day decades before that photograph was taken, they were not the same individuals as those pictured in the accompanying black-and-white image.
Another viral photograph was said to show Red Cross nurses on the beaches of Normandy on D-Day. However, it was actually taken in 1945, seven months after D-Day, in the French Riviera area of France.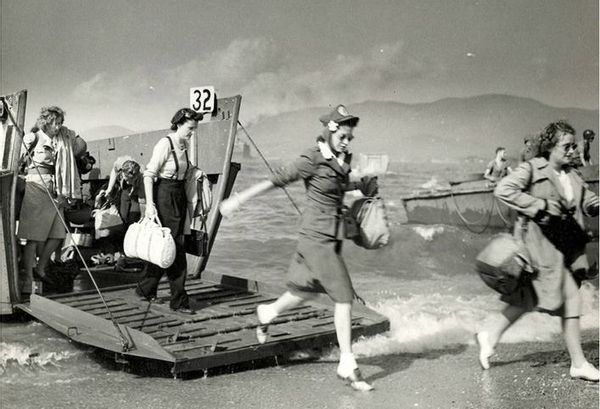 It's worth noting not all photographs related to D-Day that we have fact checked had incorrect captions.
For instance, the below-displayed photograph of three massive coils of pipe was genuine and depicted an actual D-Day invention.