Claim:
An episode of "The Simpsons" television show predicted the Twitter rebranding to "X."
In July 2023, Twitter owner Elon Musk announced that the social platform would be rebranding itself as "X." On July 24, 2023, a picture went viral allegedly depicting proof that the television show "The Simpsons" predicted it. The picture showed a smartphone screen of Homer Simpson's Twitter page with an icon at the bottom of it in the shape of an "X."
no way the simpsons predicted the X rebrand #RIPTwitter #TwitterX pic.twitter.com/PLRSU8Aods

— Redd (@ReddCinema) July 24, 2023
The picture in question was published in a Simpsons Wiki article regarding Twitter back in 2018 and originally it didn't show the X logo at the bottom of the smartphone. A reverse-image search revealed that two blogs also shared the unaltered version of the image in 2012 and 2014. The image was a screenshot from "The Simpsons" TV show, Episode 21of Season 23: "Ned 'N Edna's Blend."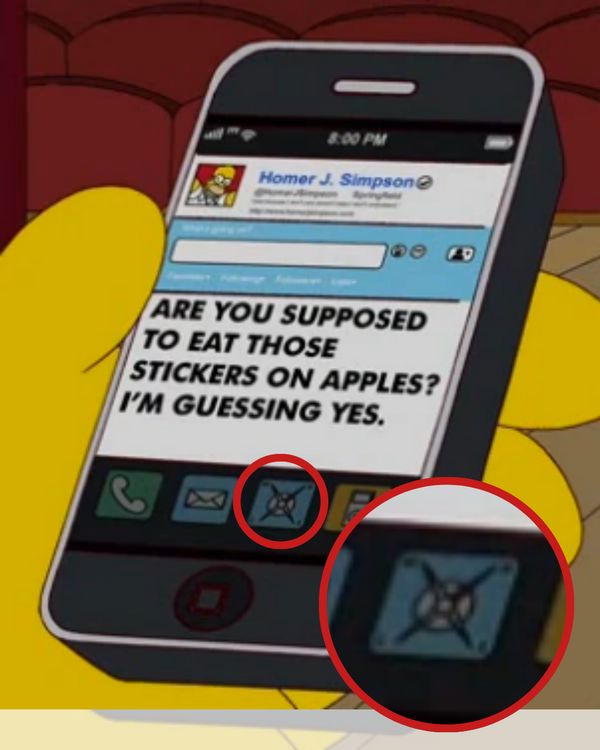 (Simpsons Wiki)
The image was digitally edited and did not show a Twitter re-branded logo; therefore we rate the claim as "False."
We have debunked false claims about so-called "Simpsons predictions" many times over the years. In July 2023, we fact-checked a rumor that claimed the famous TV show predicted Meta's Threads logo. Moreover, in June 2023, social media users falsely claimed that the show predicted a five-person submersible going missing near the site of the Titanic. Another viral rumor we fact-checked said that "The Simpsons" featured a plot line about a run on a bank called the Silicon Valley Bank.