Claim:
A photograph shows Kevin McCarthy watching himself lose a vote for Speaker of the House.
On Jan. 3, 2023, the House of Representatives of the 118th U.S. Congress convened to elect a Speaker of the House. Six rounds of voting later, at the time of this reporting, no candidate had received enough support for the job. The expected victor had been Rep. Kevin McCarthy of California. 
A well-shared photo on Reddit of the leading candidate is captioned "Representative Kevin McCarthy in the House Chamber watching the vote for Speaker of the House."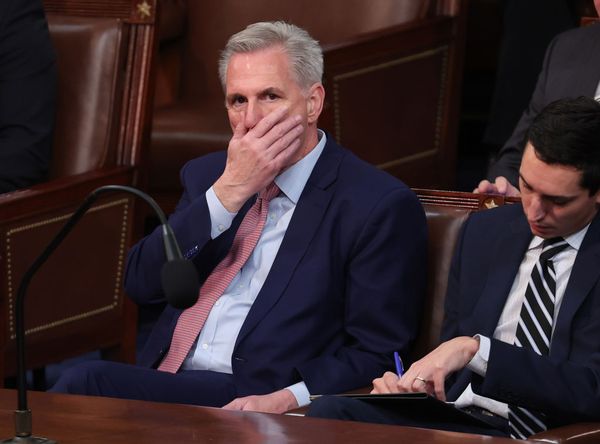 The photo is correctly captioned, as described by the copyright holder, Getty Images:
U.S. House Minority Leader Kevin McCarthy (R-CA) reacts as Representatives cast their votes for Speaker of the House on the first day of the 118th Congress in the House Chamber of the U.S. Capitol Building on January 03, 2023 in Washington, DC.
Several other photos in this series also show McCarthy's reaction to the vote-casting process: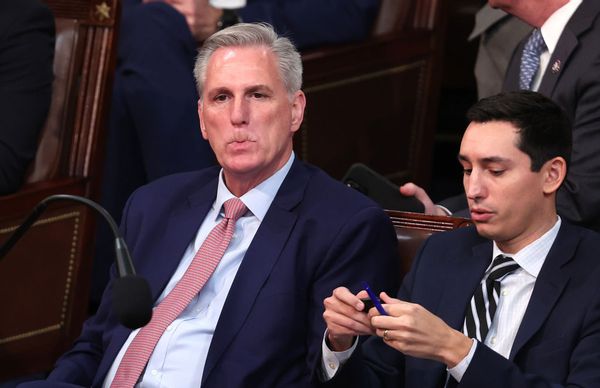 Because the photo was taken during vote counting on Jan. 3, 2023, as McCarthy failed to get the required number of votes, the photo is accurately described as showing him observing his loss on the first day of Congress.