Claim:
A viral photograph represents former U.S. President Donald Trump's actual mugshot after he surrendered to Fulton County, Georgia, authorities on election interference-related charges
On Aug. 24, 2023, former U.S. President Donald Trump surrendered to authorities in Fulton County, Georgia, following his indictment on 13 charges related to election interference in the 2020 presidential election. Shortly after his arrival at Fulton County's Rice Street Jail, authorities released a mugshot of the former president: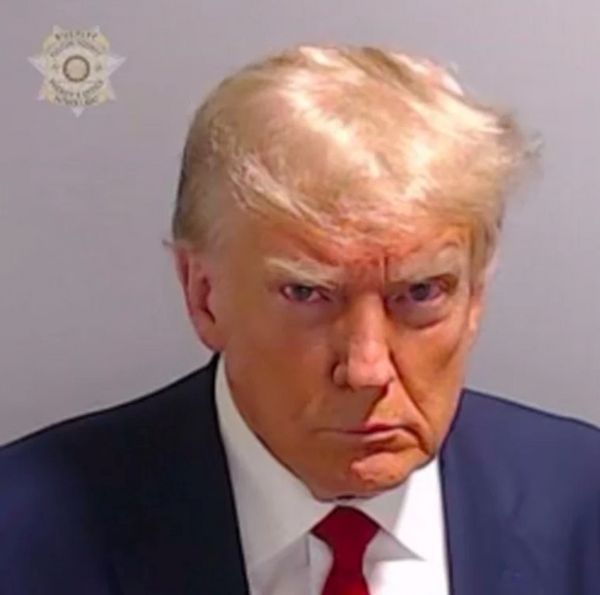 Though the fourth time the former president has surrendered to authorities following an indictment, this was the first case in which law enforcement had announced that Trump's mugshot would be taken. On Aug. 2, 2023, before any indictment had been handed down, Fulton County Sheriff Pat Labat said during a press conference that Trump would be treated like anyone else. "It doesn't matter your status. We'll have mug shots ready for you," Labat said. 
Though several faked photos preceded this mugshot, this is the first time a former U.S. president has had such a photo taken. AI-generated mugshots went viral in March 2023 after Trump announced he would be arrested in New York's hush money investigation, and also in April 2023 when Trump surrendered to New York authorities those charges. On the morning of the Fulton arrest, another faked mugshot went viral. 
Because this image was officially released by authorities in Fulton County and confirmed by multiple outlets, matches the format of the co-defendants that have already been booked, and because its existence was expected, the claim is True.