Claim:
A photograph that went viral in September 2023, authentically depicted Elon Musk and Mark Zuckerberg, seated side-by-side and looking intensely at each other, during the AI Insight Forum in September 2023.
In September 2023, an image went viral on social media allegedly depicting Elon Musk and Mark Zuckerberg facing off during the AI Insight Forum. The closed-door meeting regarding the rise and regulation of artificial intelligence (AI) took place on Sept. 13, 2023, in Washington, DC.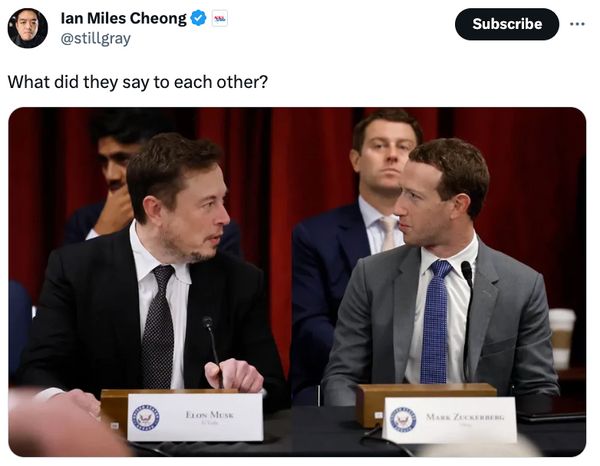 (X user @stillgray)
The forum was hosted in the Russell Senate Office Building on Capitol Hill, and Elon Musk, CEO of X and Tesla, and Mark Zuckerberg, chief executive officer of Meta Platforms Inc., were among the attendees.
"What did they say to each other?" one viral post with the image in-question read, with X users sharing ideas about what such a conversation might have been about in the comments. One user wrote:
Elon: Fight?
Mark: who, me?
However, other social media posts suggested that Musk and Zuckerberg weren't seated next to each other during the meeting:
Star studded AI Forum being held today, However im sure all eyes will be on Elon & Zuck being in the same room.

Would love to know if they have a conversation today? 👀 or do you think they'll ignore each other? 🤣

— H0W_THlNGS_W0RK (@HowThingsWork_) September 13, 2023
Taking a closer look at the viral picture, it became evident that it was digitally manipulated, and consisted of two separate pictures of Musk and Zuckerberg.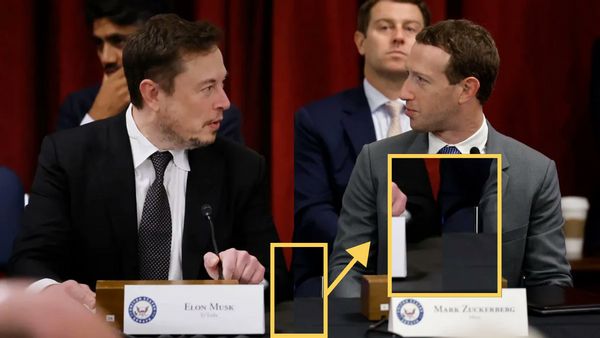 (X user @stillgray)
The digitally edited image consisted of an authentic photograph of Zuckerberg that was captured as he was seating next to Maya Wiley, an American lawyer, professor, and civil rights activist.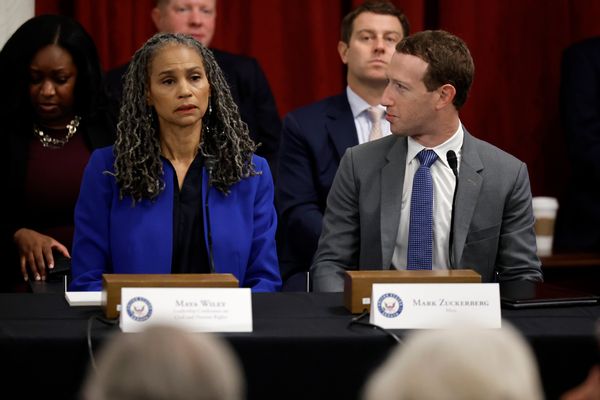 (Getty Images)
Moreover, as you can see in the photo below, during  the AI Insight Forum the two men were seated far away from each other (in the picture Musk is seated third from the left at the table, and Zuckerberg third from the right).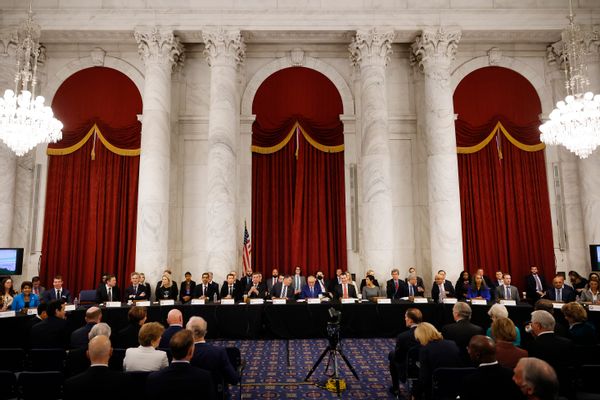 (Getty Images)
Given that the in-question image was digitally edited, and Musk was not seated near Zuckerberg during "AI Insight Forum," we rate this photo as Fake.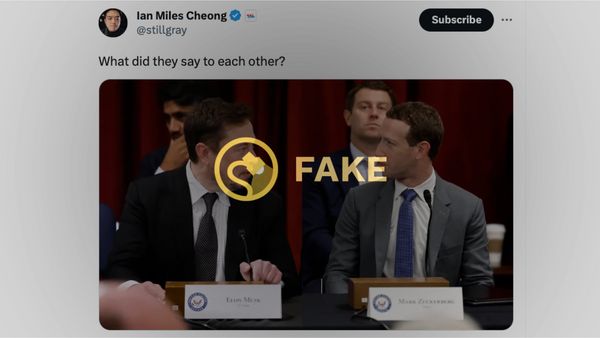 (X user @stillgray)