Claim:
In October 2023, actor Clint Eastwood died.
On Oct. 13, 2023, YouTube channel Military News published a video that claimed actor and director Clint Eastwood had died.
The clip's title read, "5 Minutes Ago / Clint Eastwood Died on the way to the hospital / Goodbye Clint Eastwood." The video had been viewed over 117,000 times on Military News' YouTube channel at the time of this writing. We also found Facebook posts that linked to the video.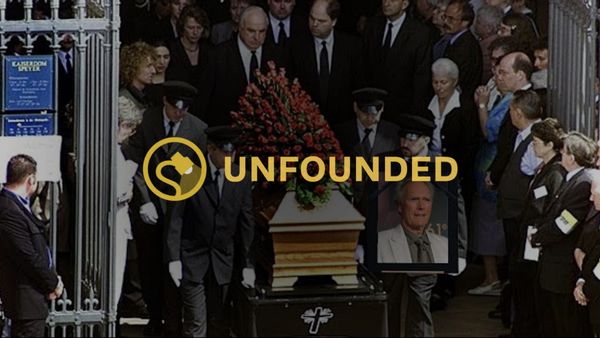 (@LatestCelebrityDied/YouTube)
The claim was false.
The video began:
With heavy hearts, we regrettably inform the world of the devastating loss of the iconic and beloved figure, Clint Eastwood. It is with a profound sense of grief that we share the news that Mr. Eastwood, a towering presence in our lives, passed away at the age of 93.
However, Military News is not a reputable source of news about celebrity deaths. At the time of this writing, the channel had posted death hoax videos about actor Denzel Washington and singer Randy Travis within the previous two days.
Furthermore, had Eastwood really died, reputable news publications, such as The Associated Press, would have memorialized him with obituaries on their websites. That had not happened at the time of this writing.
We also found an article from MediaMass about the "news of actor Clint Eastwood's death." We've previously covered death hoaxes about actor Tim Curry and TV host Steve Harvey that were linked to the website.
MediaMass describes its articles as satire. A page on its website says, "The website mediamass.net is the medium of our satire to expose with humor, exaggeration and ridicule the contemporary mass production and mass consumption that we observe."
We've previously fact-checked other death hoaxes about Eastwood, including in 2017 and 2022. We've previously fact-checked similar false rumors about the deaths of celebrities, including actor Josh Peck, actor Sam Elliot, and singer Celine Dion.