Taco Bell has had its share of cult classics since its founding in 1962, with the slashing of the Mexican Pizza from the menu drawing especially loud outcry from fans (shoutout Doja Cat). However, there is one often-forgotten menu item whose return many are still demanding: the Bell Beefer.
The call for the return of the sloppy joe-style burger, essentially consisting of the ingredients of a beef taco inside a burger bun, has inspired a Facebook group, a podcast episode, a change.org petition, and even sit-ins at Taco Bells in San Francisco protesting their discontinuation, otherwise known as Stank Festivals.

Fan of the Bell Beefer commenting in 2022. (Facebook)
Glen Bell, the founder of the now more than $33 billion franchise, began Taco Bell with a menu consisting of just five items: "frijoles," "tostados," "burritos" (red or green), "tacos," and "chili burgers." Each item was 19 cents.
By the early 1970s, the price for all five items had jumped to 25 cents, and the chili burger was rebranded as the "Bell Burger." By 1977, it was known as the Bell Beefer.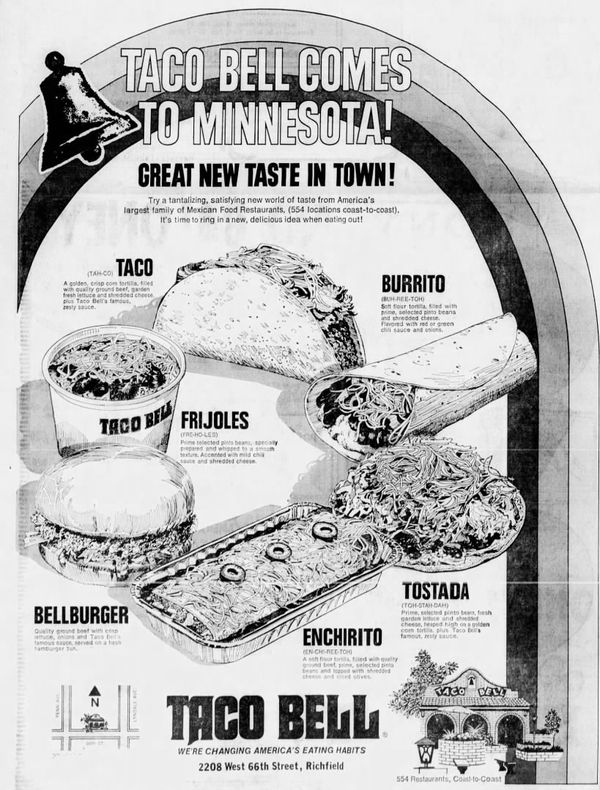 Taco Bell menu from a 1974 Minnesota newspaper clipping depicting the Bell Burger, predecessor to the Bell Beefer. (Newspapers.com)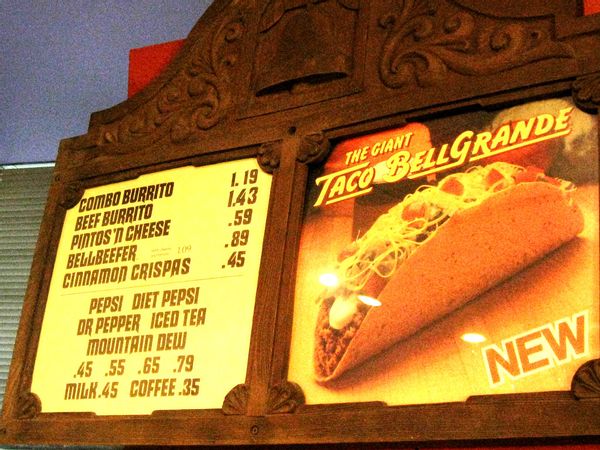 Taco Bell menu from the 1980s depicting the Bell Beefer for 89 cents. (Flickr)
According to Matt Prince, head of public relations at Taco Bell, the Chili burger, Bell Burger, and Bell Beefer are all the same product, as quoted in this podcast.
By the mid-90s, it appeared to have been phased out and was obsolete, as of this writing.
In its absence, food bloggers have attempted to recreate the Bell Beefer, with Thee Burger Dude even creating a vegan version.
Despite multiple historic images depicting the various versions of the burgers on the Taco Bell menu, we were unable to find any evidence of TV commercials advertising the Bell Beefer.
In sum, Taco Bell did sell a burger called the Bell Beefer for about two decades, although it was known simply as the Chili Burger in the franchise's earliest restaurants.