Claim:
A YouTube video posted on Oct. 5, 2023, accurately reported that a grand jury had "confirmed" Sean "Diddy" Combs' role in rapper Tupac Shakur's murder.
On Oct. 5, 2023, the purported celebrity gossip YouTube channel Spill Today published a video that claimed a grand jury had "confirmed" Sean "Diddy" Combs' role in fellow rapper Tupac Shakur's murder.
The clip's title read, "Diddy's Role in 2Pac's Murder CONFIRMED as Grand Jury Transcript LEAKS." The video had been viewed over 97,300 times on Spill Today's YouTube channel at the time of this writing.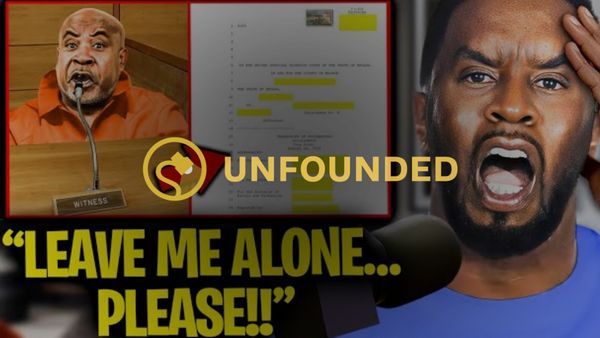 (@spilltoday554/YouTube)
The YouTube video also circulated on TikTok, with one post we found on the platform that featured a clip of the YouTube video having over 522,000 views at the time of this writing. We also found the video posted to Facebook.
We found the claim was unfounded.
The video was posted after news broke on Sept. 29, 2023, that Duane "Keffe D" Davis had been arrested and charged with murder in the case, with prosecutors claiming Davis ordered the 1996 drive-by shooting that killed Shakur. On Oct. 4, 2023, Davis appeared in court for the first time, asking the judge to delay his arraignment while he retained counsel.
Davis reportedly told investigators years prior to his arrest that Combs offered him $1 million to kill Shakur and Suge Knight, who was head of Shakur's music label at the time of his death. In response, Combs' called Davis' claim "pure fiction and completely ridiculous."
In the comments section of the TikTok video, some expressed doubt about the claims made in the video. "All these videos are AI, i aint believe this till i see familiar news reporters," one commenter said.
The commenters were right to be skeptical. The video's claim that a grand jury "confirmed" Combs' role in Shakur's murder was made without evidence whatsoever. The clip's narration, scripting, sequencing and thumbnail image all looked to have been a product of artificial intelligence (AI), video-creation tools.
A disclaimer also appeared several times during the YouTube video that said:
Content might be gossip, rumors, or exaggerated
In other words, Spill Today does not claim its content is accurate or true. For this reason, we have chosen a rating of "Unfounded," which we define as follows: "This rating applies to a claim that we have investigated but found no demonstrable evidence to support it. Such claims typically originate as hearsay, speculation, or groundless rumor."
The Spill Today video contained a misleading video title with a mix of old and unrelated news and other emotionally charged moments that likely were meant to elicit emotional responses in the comments. Such videos often end up with hundreds or thousands of comments from users who indicate they believe the misleading information presented in the clips.
We've also previously fact-checked other celebrity gossip rumors from Spill Today about Combs' alleged involvement in Shakur's murder, like an unfounded claim that Combs was "losing it" after Davis had threatened to "rat him out." We found there was no truth to the claim.