Claim:
"The Simpsons" predicted the Tesla Cybertruck.
On Sept. 7, 2023, Tesla fan Corbin Williams posted a common trope on the social media platform X, formerly known as Twitter — namely, that classic TV show "The Simpsons" had "predicted" something that it had not. In this case, the supposed prognostication was Tesla's yet-to-be-released Cybertruck: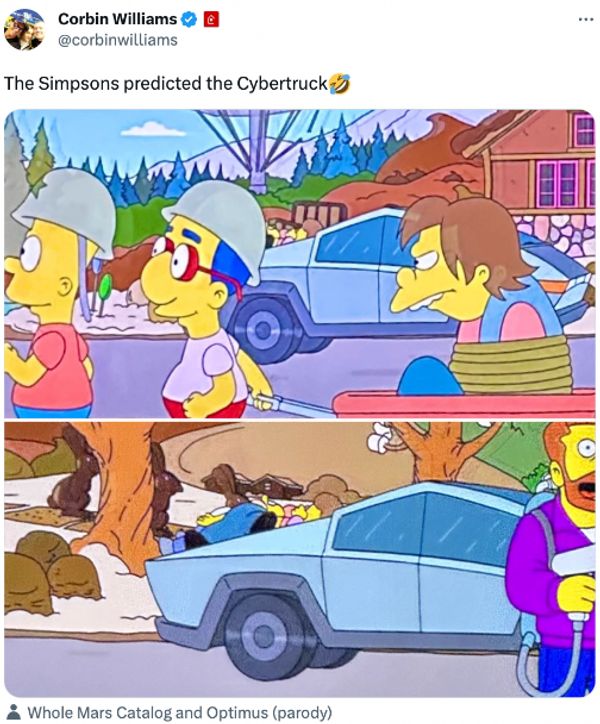 Williams' post, which was made in jest, included a screenshot from Season 34, Episode 6 of "The Simpsons," a Halloween "Treehouse of Horror" episode that aired in October 2022.  In reality, Tesla's somewhat disastrous Cybertruck announcement had occurred in November 2019.
Other false predictions attributed to "The Simpsons" have touched upon Tesla founder Elon Musk's corporate empire. In July 2023, Snopes debunked claims that the show had predicted Twitter's rebrand to X. 
Because it is not a prediction to reference events that occurred in the past, the claim that "The Simpsons" predicted the Cybertruck is false