Claim:
A photograph shows former U.S. President Donald Trump pictured with a former hitman for the Gambino crime family.
On Jan. 24, 2023, The Independent reported on a "photo taken during the summer of 2022 [showing] former president Donald Trump flashing a thumbs up gesture while posing with John Alite, a podcaster and motivational speaker who was once a hitman for the Gambino crime family."
The picture, which appeared publicly on Alite's Facebook page at the time of this reporting, is genuine. Speaking to The Independent, Alite confirmed that the picture, taken at Mar-a-lago and posted to Facebook on Nov. 9, 2022, was genuine (Alite is standing directly next to Trump).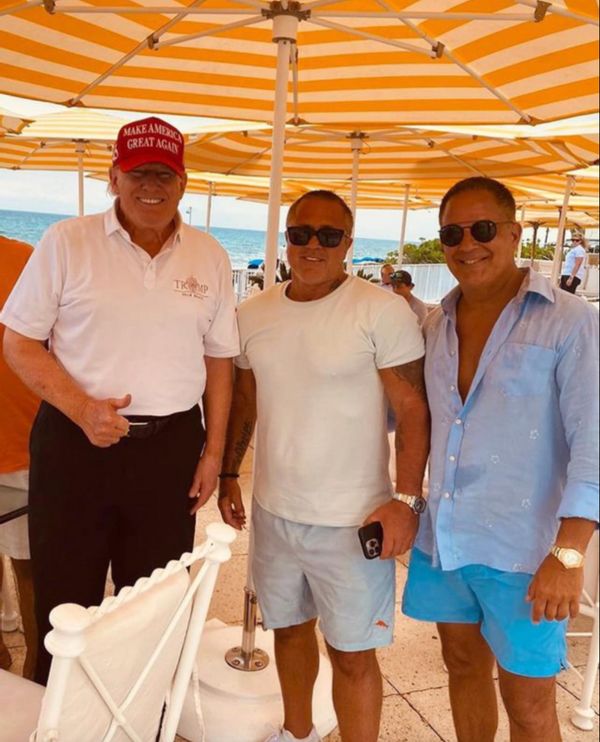 Alite, following his capture and arrest in 2006, confessed to carrying out several murders on behalf of the Gambino crime family. He had testified against several mafia members in return for a lighter sentence, and was released from prison in 2012. 
The Trump 2024 campaign denied that the photograph indicated that Trump knew who Alite was, as reported by The Independent:
A spokesperson for Mr Trump's 2024 presidential campaign denied that the ex-president has any awareness of the identity of people he is photographed with in informal settings.

"President Trump takes countless photos with people. That does not mean he knows every single person he comes into contact with," the spokesperson said.
Alite, for his part, told The Independent, "I assume he [Trump] knows who I am, but possibly not."
Because Alite is a confessed hitman and because the photograph — which Alite confirmed as authentic — appeared on his own Facebook page, we rate this claim as "True."