Claim:
A YouTube video posted on Sept. 26, 2023, accurately reported that the Obamas were "panicking" because of Melissa Rivers' "confession."
On Sept. 26, 2023, the purported celebrity gossip YouTube channel Drama Bay published a video that salaciously claimed the Obamas were "panicking" about a "confession" Melissa Rivers had made that would "destroy their reputation." 
Melissa Rivers is the daughter of the late comedian Joan Rivers, who died in 2014. A conspiracy theory has spread on social media platforms that claims Joan Rivers was killed because she said that Michelle Obama was a trans woman and former president Barack Obama was gay. The claim has been fact-checked by PolitiFact and found to be false.
The clip's title read, "The Obamas PANICS AS Melissa Rivers Confession Might Destroy Their Reputation!!!."The video had been viewed over 1,600 times on Drama Bay's YouTube channel at the time of this writing.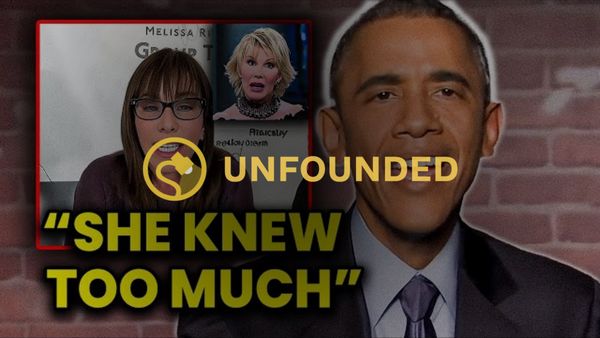 (@thedramabay/YouTube)
The YouTube video also circulated on TikTok, with three TikTok posts featuring the YouTube video, collectively gaining more than 279,000 views at the time of this writing. 
But no such "confession" was ever made by Melissa Rivers. The description box for the video included this crucial disclaimer: 
Disclaimer: Content might be gossip, rumors, exaggerated or indirectly besides the truth. Viewer advised to do own research before forming their opinion. Content might be opinionated.
In other words, Drama Bay does not claim its content is accurate or true, and in fact advises readers not to believe its stories without conducting their own research. For this reason, we have chosen a rating of "Unfounded," which we define as follows: "This rating applies to a claim that we have investigated but found no demonstrable evidence to support it. Such claims typically originate as hearsay, speculation, or groundless rumor."
The Drama Bay video contained a misleading video title with a mix of old and unrelated news, false claims and other emotionally charged moments that likely were meant to elicit angry responses in the comments. Such videos often end up with hundreds or thousands of comments from users who indicated that they had believed the misleading information presented in the clips.
We've previously fact-checked other false celebrity gossip rumors about the Obamas, like the unfounded claim that Michelle Obama mistreated late family chef Tafari Campbell. (Campbell's death was also mentioned in the YouTube video about Melissa Rivers.)