Claim:
A screen capture from a Fox News segment shows conservative podcaster Tim Pool in front of a chyron reading, "Woke Agenda Ended My Sex Life."
Context
Tim Pool's face and the Fox News chyron have both been altered in this image.
On March 2, 2023, an anti-Trump Political Action Committee tweeted an image apparently showing conservative podcaster Tim Pool, looking a bit bloated, in front of a chyron that read, "Woke Agenda Ended My Sex Life." 
The image is not genuine but doctored, and it has been circulating online since August 2022. The screen capture comes from Tim Pool's Aug. 2, 2022, actual appearance on "Fox News Primetime." That segment appeared online under the title, "Tim Pool: We have seen political terror on small businesses." 
At no point is Pool's sex life or its conclusion discussed in this segment. A comparison between that video and the viral still image shows that both the face and the chyron at the bottom have been modified.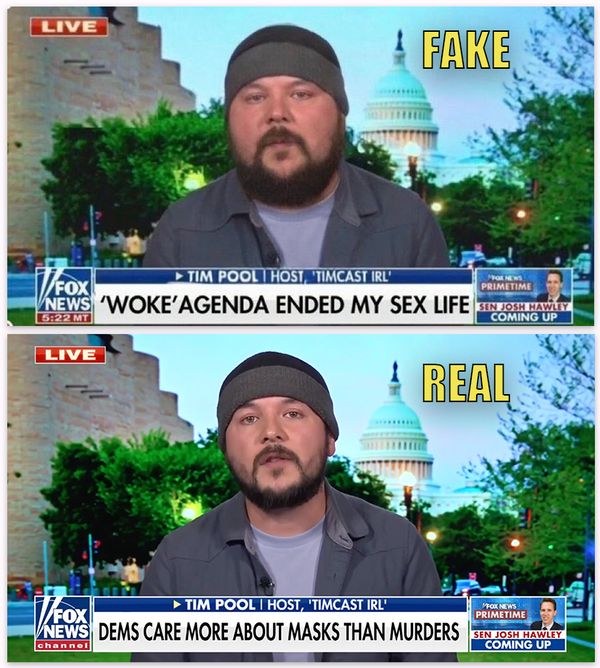 Because the image is manipulated and appears to have originated in a political humor subreddit, we rank the purported screen capture of this alleged Fox News segment as "Originated as Satire."