Claim:
Mister Merry's Play Lighter Set, which came with a pretend lighter and bubble gum cigarettes, was a real product.
A popular nostalgia-based item on Reddit and elsewhere online is an image of "Mister Merry's Play Lighter Set" — a product from a time when marketing cigarettes to children was generally accepted: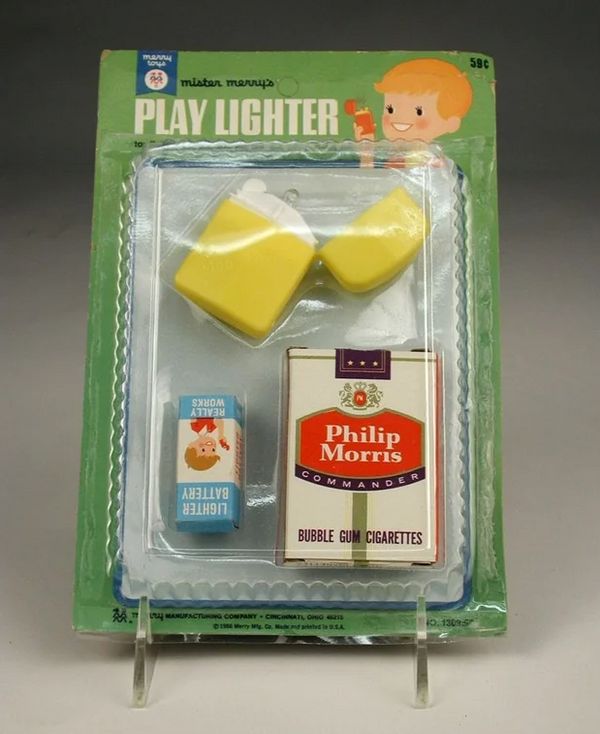 This was a genuine product.
According to the Library of Congress Catalog of Copyright Entries, the set was copyrighted in January 1966. The same set is also included in a Mother Jones article about the work of Stanford professor and tobacco industry historian Richard Proctor, who provided that outlet with a picture of the same play lighter set in 2016. 
Because the historic and academic record both support the existence of this toy lighter set, we rate this claim is "True."