Claim:
In May 2023, the National Rifle Association (NRA) put up a real billboard with a sign reading "FUCK YOUR KIDS."
On May 7, 2023, a Twitter user wrote that the National Rifle Association (NRA), put up a billboard with a sign that read: "FUCK YOUR KIDS."
"New NRA Billboard…",  tweeted the user.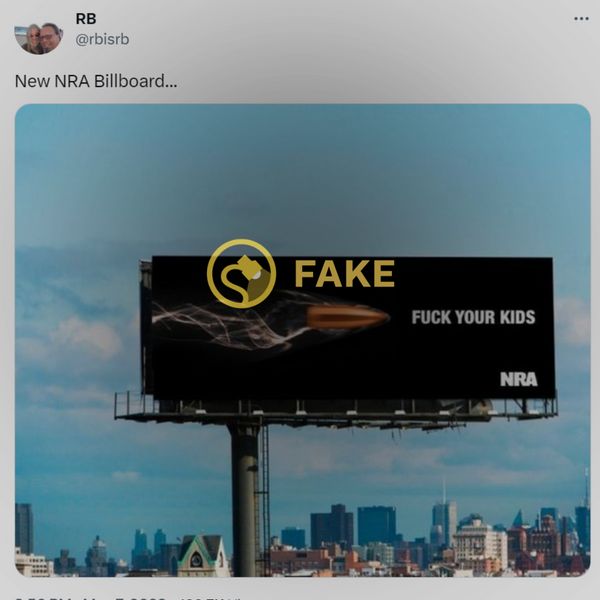 (@rbisrb/Twitter)
However, in response to another tweeter, the same user admitted the sign on the billboard was not real. "No. But it conveys their actual thought…that they have no remorse when kids get slaughtered." 
The image had appeared on Twitter before, posted by a different user on April 20. We have reached out to that user asking for more information about the origin of the image. We will update this report – when and if – we get a response. 
The billboard appeared to be digitally altered by combining a stock image of a blank billboard from Getty Images (see below) and a stock image of a speeding bullet against a black background, which has been used on many websites and social media posts before.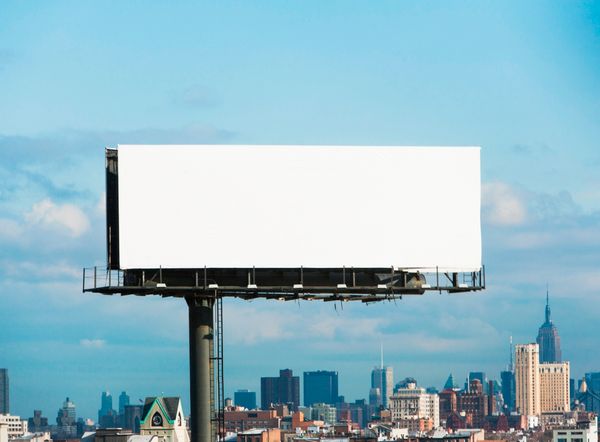 (Image Via Ditto/Getty Images)
The fake billboard image circulated amid a spike in mass shootings in the United States. According to The Associated Press, the mass shooting in Allen, Texas, where eight people were killed, was the 22nd high profile mass shooting in 2023. Mass shooting is defined as "incidents in which four or more people are killed, not including the shooter or other type of perpetrator."  
People often criticize the NRA in the aftermath of mass shootings. The gun rights organization generally opposes gun control measures, saying they violate the U.S. Constitution's Second Amendment, which guarantees the right to keep and bear arms. The NRA argues that "criminals don't obey gun control laws," hence gun control "doesn't work."
Snopes has fact-checked a number of claims about the NRA, including a rumor that NRATV showed TV character Thomas the Tank Engine wearing a hood of Ku Klux Klan (a white supremacist group that perpetrated violence against the Blacks in the U.S. in the past) and that guns were not allowed at its annual conference venue, among a host of other fact checks.