Claim:
U.S. Rep. Marjorie Taylor Greene only has three toes on each foot.
In late February 2023, one of the burning questions on the internet was "How many toes does U.S. Rep. Marjorie Taylor Greene have?" The reason for all the curiosity focused on Greene's feet was social media posts like this: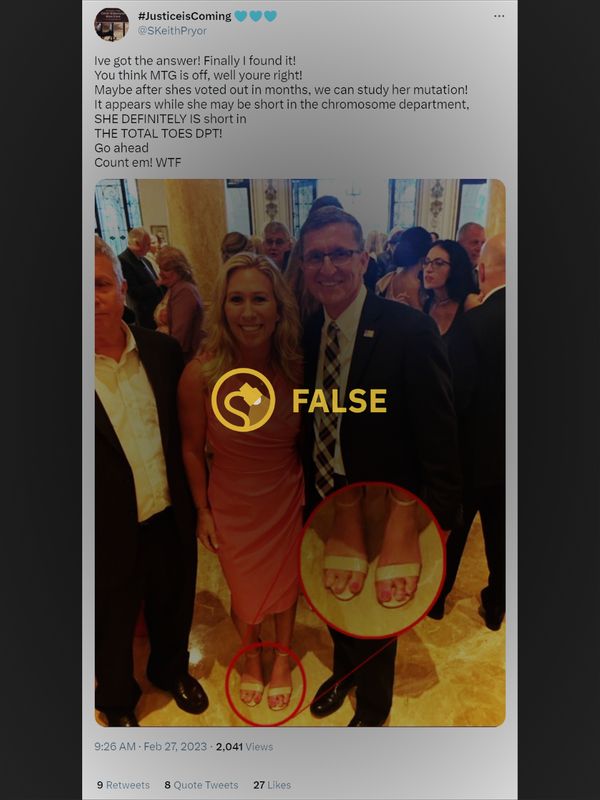 In the photograph above (magnified below), Greene can be seen wearing open-toed shoes and appears to have only three toes on each foot.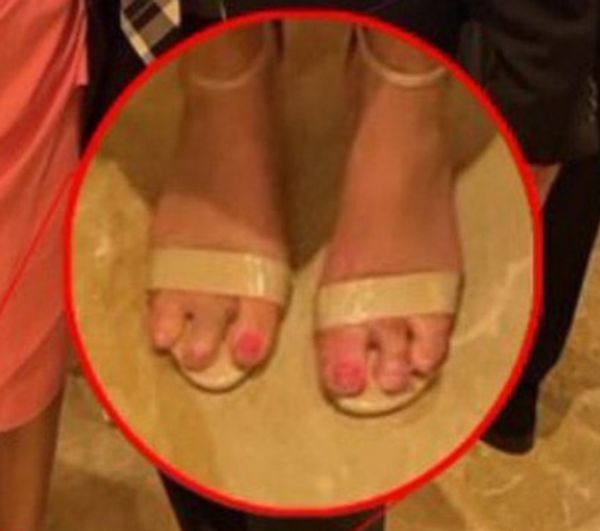 As one might guess from the dismal resolution of the photo, however, it has been manipulated. That's not what Greene's feet really look like. 
Nor was the altered photo new to the internet. It also circulated in 2022, prompting some Twitter users to post the original, unedited photo: 
Plus, of course, there exist other photographs wherein Greene's toes can be seen — for example, this one (cropped) from Getty Images: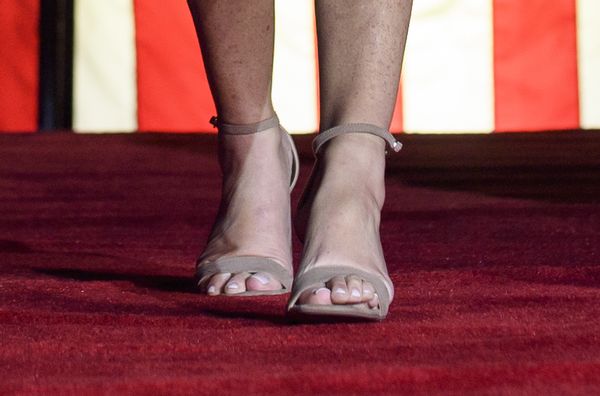 (Jeff Swensen/Getty Images)
Should you wish to examine more photographs of Marjorie Taylor Greene's feet to confirm for yourself that she has 10 toes, allow us to introduce you to WikiFeet, "the collaborative celebrity feet website."