Claim:
FIFA, the governing body for international football competition, will keep Pele's feet in its museum.
In the wake of Brazilian soccer great Pele's Dec. 29, 2022, death, viral claims emerged that the governing body in charge of international soccer competition, FIFA, planned on keeping the forward's famous feet in its museum: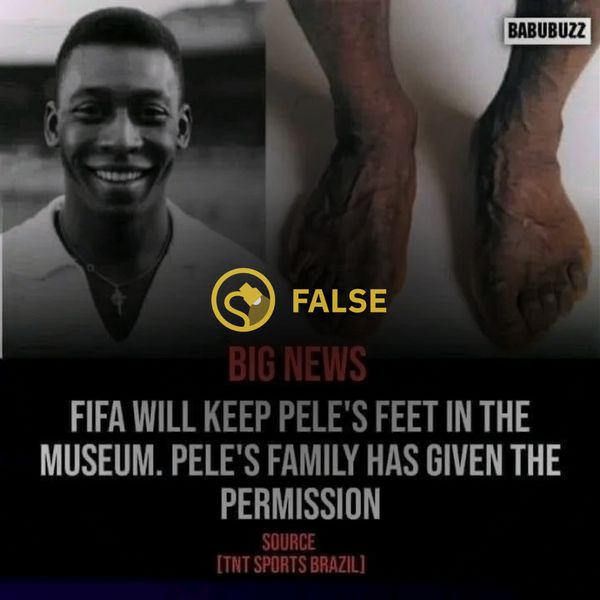 These claims have no basis in fact. Many viral memes cite "TNT Sports Brazil" as their source. As the media outlet Logial.ly reported, there is no story on that outlet's website making this assertion. 
In fact, the original iteration of the post that went viral, watermarks reveal, came from a Facebook page named "Sarcasm Football Nepal," which describes itself as the "leading football humour portal based on Nepal."
Further, there is no mention in any official FIFA press release, statement, or news story suggesting the organization has any interest or intent in keeping Pele's storied, goal-scoring feet in any capacity whatsoever. 
For these reasons, the claim about FIFA's interest in Pele's feet is "False."